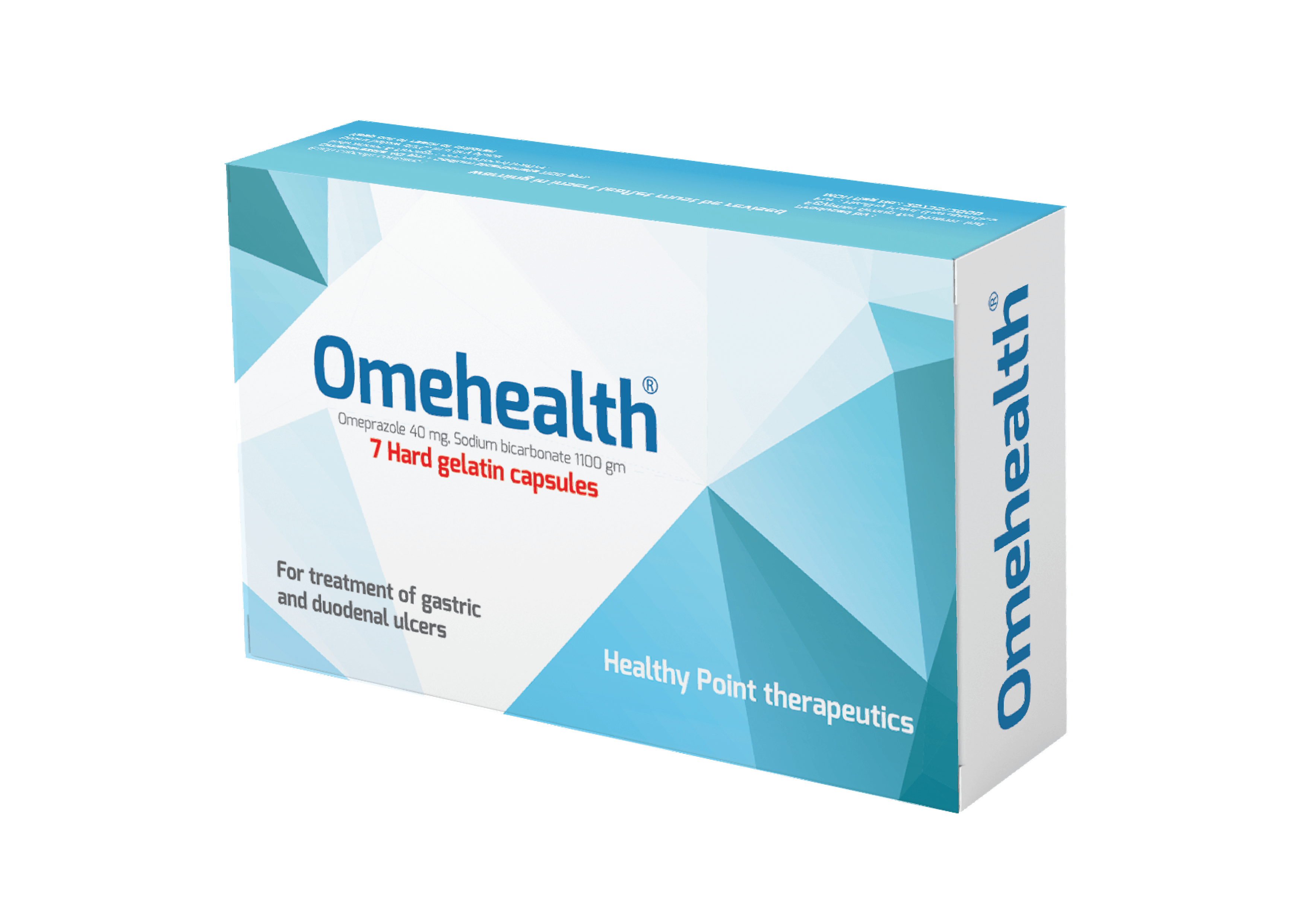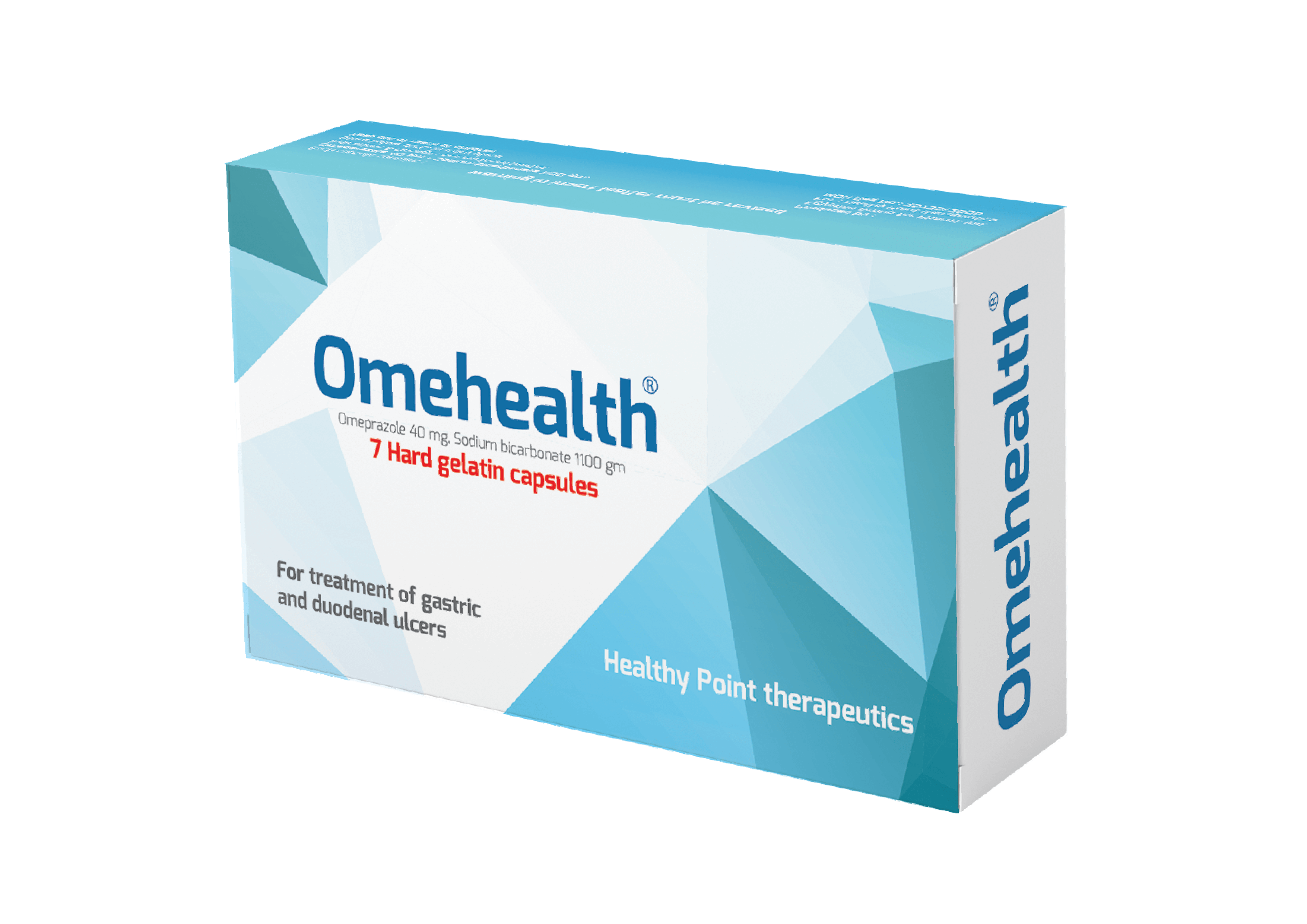 What is Omehealth?
Omehealth is a medicine called a proton pump inhibitor (PPI). Omehealth reduces the amount of acid in your stomach.
Omehealth is used in adults for: – 4 weeks to heal ulcers in the first part of the small bowel (duodenal ulcers). Your doctor may prescribe an additional 4 weeks of Omehealth. – For up to 8 weeks for healing stomach ulcers – For up to 4 weeks to treat heartburn and other symptoms that happen with gastroesophageal reflux disease (GERD). – For up to 8 weeks to heal acid-related damage to the lining of the esophagus (called erosive esophagitis or EE), To maintain healing of the esophagus. Omehealth has not been studied for treatment lasting longer than 12 months (1 year)
What is the meaning of GERD?
GERD (Gastroesophageal reflux disease) is a chronic condition (lasts a long time) that occurs when acid from the stomach backs up into the esophagus (food pipe) causing symptoms, such as heartburn, or damage to the lining of the esophagus. Common symptoms include frequent heartburn that will not go away, a sour or bitter taste in the mouth, and difficulty swallowing.
Who should not take Omehealth?
Do not take Omehealth if you are allergic to any of the ingredients in Omehealth, or allergic to any other PPI medicine.
What should I tell my doctor before I take Omehealth?
Before you take Omehealth, tell your doctor if you: – Have low magnesium levels in your blood. – Have any liver problems. – Have heart failure. – Have Bartter's syndrome (a rare kidney disorder). – Have any allergies. – If pregnant or planning to become pregnant. Talk to your doctor if you are pregnant or plan to become pregnant. – breastfeeding or planning to breastfeed. You and your doctor should decide if you will take Omehealth or breastfeed. You should not do both. Sodium bicarbonate (a part of Omehealth) should be used with caution in nursing mothers.
Note
. Tell your doctor about all the medicines you take, including prescription and non-prescription medicines, vitamins and herbal supplements. Omehealth may affect how other medicines work, and other medicines may affect how Omehealth works. This can cause serious side effects. Know the medicines that you take. Keep a list of them with you and show it to your doctor when you get a new medicine.
How should I take Omehealth?
Take Omehealth exactly as prescribed by your doctor. Do not change your dose or stop taking Omehealth without talking to your doctor. Take Omehealth for as long as it is prescribed even if you feel better. Swallow Omehealth Capsules whole with water, Do not crush or chew the capsule. If you forget to take a dose of Omehealth, take it as soon as you remember. If it is almost time for your next dose, do not take the missed dose. Take the next dose at your regular time. Do not take two doses to make up for a missed dose.
What are the possible side effects of Omehealth?
The most common side effects with Omehealth include Headache, Abdominal pain, Nausea, Diarrhea, Vomiting
Allergic reactions; Tell your doctor if you get any of the following symptoms with Omehealth. Rash, Face swelling, Throat tightness, Difficulty breathing. Your doctor may stop Omehealth if these symptoms happen
Within long usage duration, Low magnesium levels in your body Your doctor may check the level of magnesium in your body before you start taking Omehealth, or during treatment if you will be taking Omehealth for a long period of time.
If you are on a low-sodium diet or at risk of developing congestive heart failure (CHF), you and your doctor should decide if you will take Omehealth.
What happens if I miss a dose?
Take the missed dose as soon as you remember. Skip the missed dose if it is almost time for your next scheduled dose. Do not take extra medicine to make up the missed dose