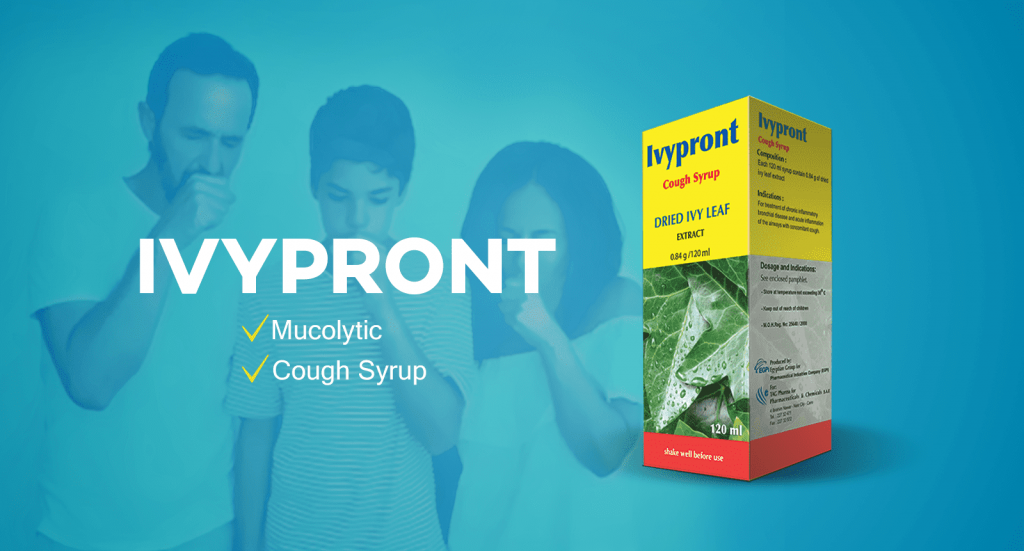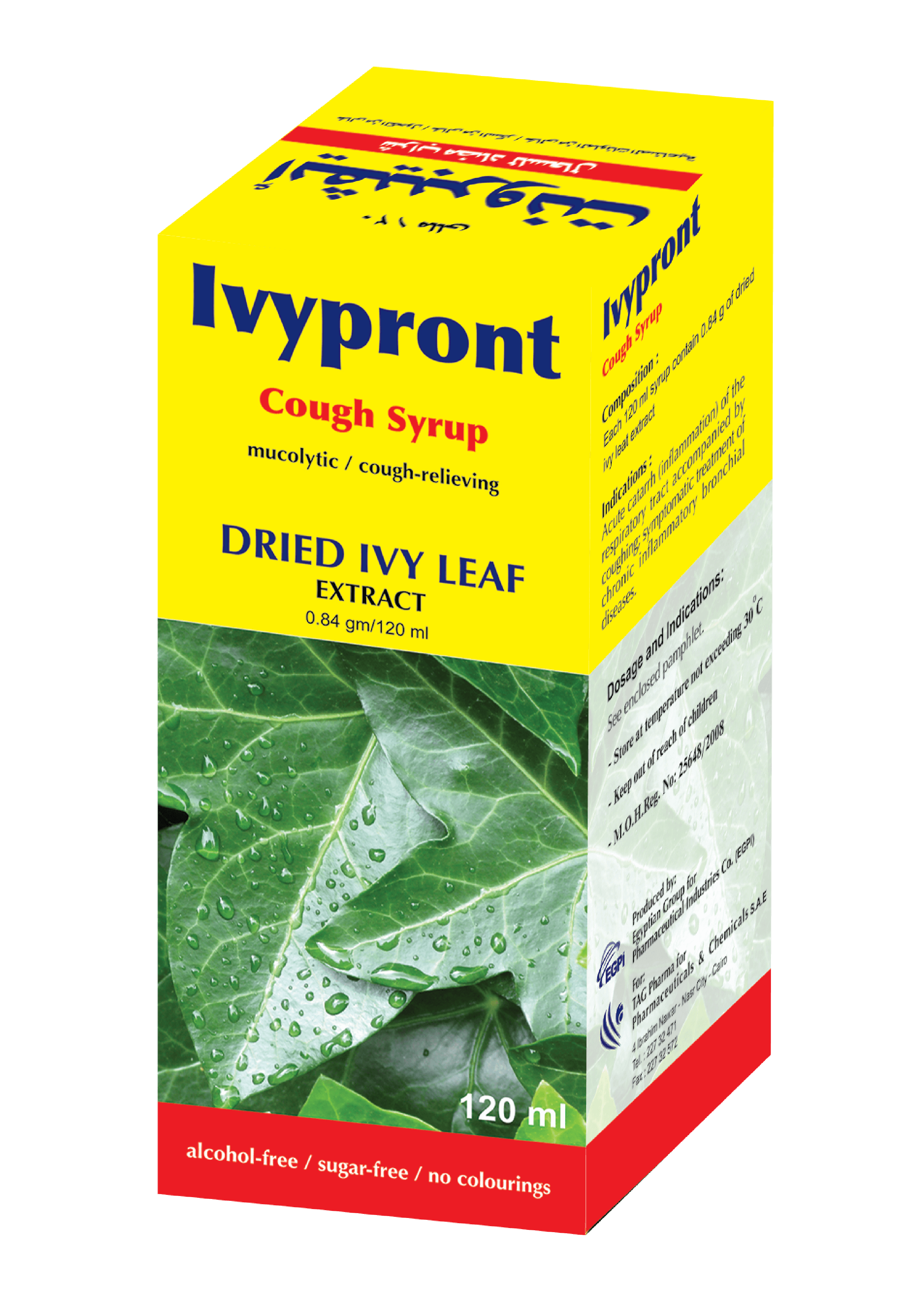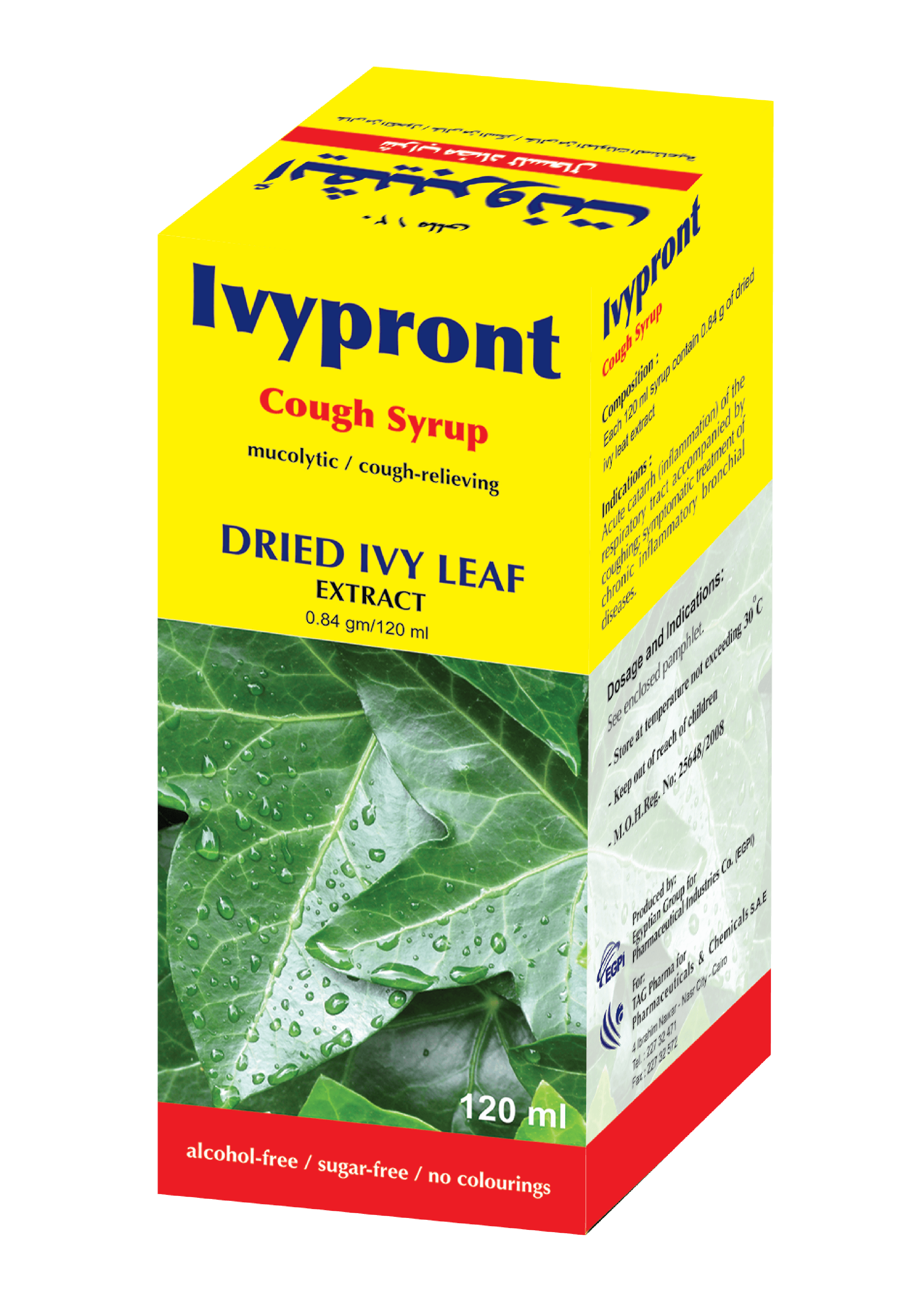 Why we can choose Ivypront?
The quality of any product depends on the purity and the source of row material that use.
Ivypront row material is imported from Germany from the source of Ivy leaf extract of original brand that guarantees for patient premium quality & high efficacy
Ivypront is ministry of health-registered product unlike others Ivy leaf extract brands that provide its high quality and safety due to rigorous restriction and regulation of ministry of health.
Ivypront proven its efficacy over more than 15 million patient & over more than 10 years.
How long do I need to take Ivypront for to feel the benefits?
Duration of treatment depends on the type and severity of your cough, however to feel the benefits of Ivypront, treatment should last for at least one week. Maintain for 2-3 days after symptoms have subsided in order to ensure lasting results of Ivypront. Please consult your healthcare practitioner if symptoms persist.
Does Ivypront have any known side effects?
In rare cases, Ivypront may have a laxative effect due to the content of sorbitol in the product.
Can I use Ivypront if I have asthma?
Yes, but please consult your healthcare practitioner.
Can I use Ivypront if I'm taking any medicine?
There is no drug-drug interaction between Ivypront and any other therapeutic class but it is preferred to consult your healthcare practitioner.
Can I use Ivypront if I have a gluten-allergy?
Yes, Ivypront does not contain gluten.